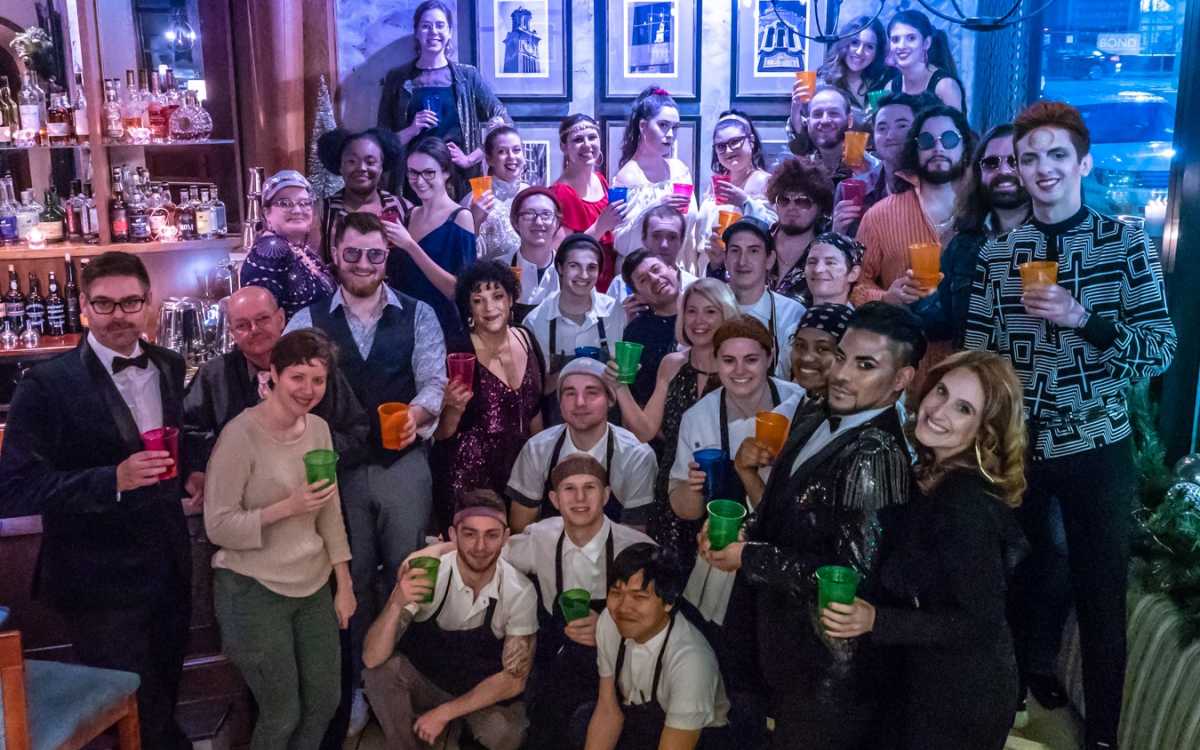 To enhance and educate the palate with the freshest ingredients and flavors. We strive to surprise and excite each guest with personal care and service.
Chef Matthew Varga, Executive Chef
Chef Varga is from Connecticut, where he would spend his childhood days crabbing, fishing, and soaking in the aromas of his family's busy kitchen. He began his culinary training by taking food and baking classes in high school, and started his first job in a restaurant at the age of 16. Chef Varga attended Johnson & Wales University, where he received his associate degree in culinary arts in 2003, and his bachelor's degree in food service management in 2005.
Chef Varga began working at Gracie's in 2007 and was promoted to Executive Chef in 2010. Since then, Gracie's has won the AAA four-diamond award five years straight and received three Diner's Choice awards from Open Table. Chef Varga has been featured in Art Culinaire and as a guest chef for the Democratic Governors Association Taste of America gala.
Ellen Slattery, Proprietor
Ellen grew up cooking in her family kitchen, where she developed a passion for feeding people. She carried this passion from her home kitchen, through a four-year psychology degree, then to culinary school at Johnson & Wales University. She opened Gracie's on New Year's Eve in 1998. At Gracie's, she is known for building a team that is excited about culinary artistry, wowing guests, and championing locally sourced food. Most nights, she can be found working the line, chatting with guests, or encouraging her staff to "wish it, dream it, do it."
In 2012, she opened Ellie's as an extension of the bread program at Gracie's. With Ellie's, Ellen and her team strive each day to stand out in the community as a loyal, soulful, nourishing neighborhood eatery.
Kendal Fitzsimmons
Private Events Director
Kendal Fitzsimmons is our link to local culture. She grew up on the south coast of Massachusetts and has never found herself away from the ocean for long. This gives her an inside edge for event planning in the Ocean State. In fact, she has been coordinating plans, parties, and vacations as long as she can recall.
Kendal graduated with a degree in Public Relations from the University of Rhode Island and worked at the Hyatt Regency Newport as their events coordinator for four years.
Her passion for detail and love of food makes Gracie's the ideal place for Kendal to achieve her goal of exceeding guest's expectations and bringing each client's unique vision to life.
Alan Freudeman
Director of Operations
Alan Freudeman has 20 years of experience in the restaurant industry. He began working in restaurants while in college for theatre in Ohio. He tended a bar and managed restaurants in Cleveland, and moved to Rhode Island in 2006 to attend Johnson & Wales University. While at JWU, Alan worked as a server and line cook at Gracie's. In 2010, he assumed the role of Chef de Cuisine at Ama's in Providence.
Alan returned to Gracie's in 2013, where his knowledge and passion for wine led him to serve as our staff wine educator, where he expanded the wine program to showcase unique wines from the regional United States and established a scholarship fund for teammates to take the Introductory Sommelier course and exam. In 2015, he stepped into the position of Wine & Beverage Director, and in 2019, he accepted the position of Director of Operations. Beyond service and hospitality, Alan is passionate about improving the lives and working experience of his colleagues and teammates in the Hospitality industry.
John Cappiello
Wine Cellar Master
John is a Connecticut native, having moved to Rhode Island in 2012 to attend Johnson and Wales where he received degrees in Culinary Arts and Food Service management in 2016. While attending JWU, John was Gracie's Garde Manger chef from 2013-2014. Cappiello received the prestigious Kopf Scholarship presented by the Kobrand Corporation/Kopf Foundation which is awarded to students who show exceptional interest and skill in fine wines and restaurant management. After graduation, Cappiello moved from the kitchen to the dining room, where his passion for service and beverage flourished. John has been a part of Gracie's dining room since 2015 and began working closely with the then beverage manager, until stepping into the role of Cellar Master in 2018. He is a Certified Sommelier from the Court of Master Sommeliers (2016) and has received his WSET level two certification (2016) 
John has fostered relationships with importers and gotten to know many producers over the years, carefully curating a wine list that is reflective of quality vintages, benchmark producers, rare finds, and obscure small producers. With a deep understanding of the intricacies of the kitchen and an innate talent for sourcing and pairing wines, Cappiello has made a name for himself growing with Gracie's over the years.